That's a 40% increase from last year! We have expanded our innovative, life-changing workforce development program to a fourth cohort this year. We provide paid transitional jobs and a holistic curriculum that empowers individuals on their path to full-time work. Lasting 12 weeks, it includes farm-training, 70 hours of classroom work and 1-on-1 case management to remove barriers to long-term employment.
Distribution in Greater Englewood
We know in Chicago, healthy food is limited in low-income in communities such as Englewood due to years of systemic inequities & disinvestment. We are committed to keeping more than half of our fresh, organic produce in our neighborhoods.
Individual Servings Administered
through our fresh, healthy food initatives. Everyone deserves access to affordable, organic produce.  Our programs include farmer's markets, weekly food boxes, our new 2021 partnership with a local food pantry, donation drives, cooking workshops, community events and wholesale.
ANTONIO'S STORY
Your support of Growing Home makes it possible for our graduates to have our life-changing program be a stop on their journey. Every year, we spotlight one alumni on their journeys to, in and from Growing Home. This year, we are grateful to sit down with Antonio, a 2021 Graduate and incredible human being who exemplifies our theme this year: Resilience. 
In March 2020, Antonio was released from prison due to an emergency clemency petition from the Exoneration Project of University of Chicago, finding his way to Growing Home. Please read Antonio's full story below.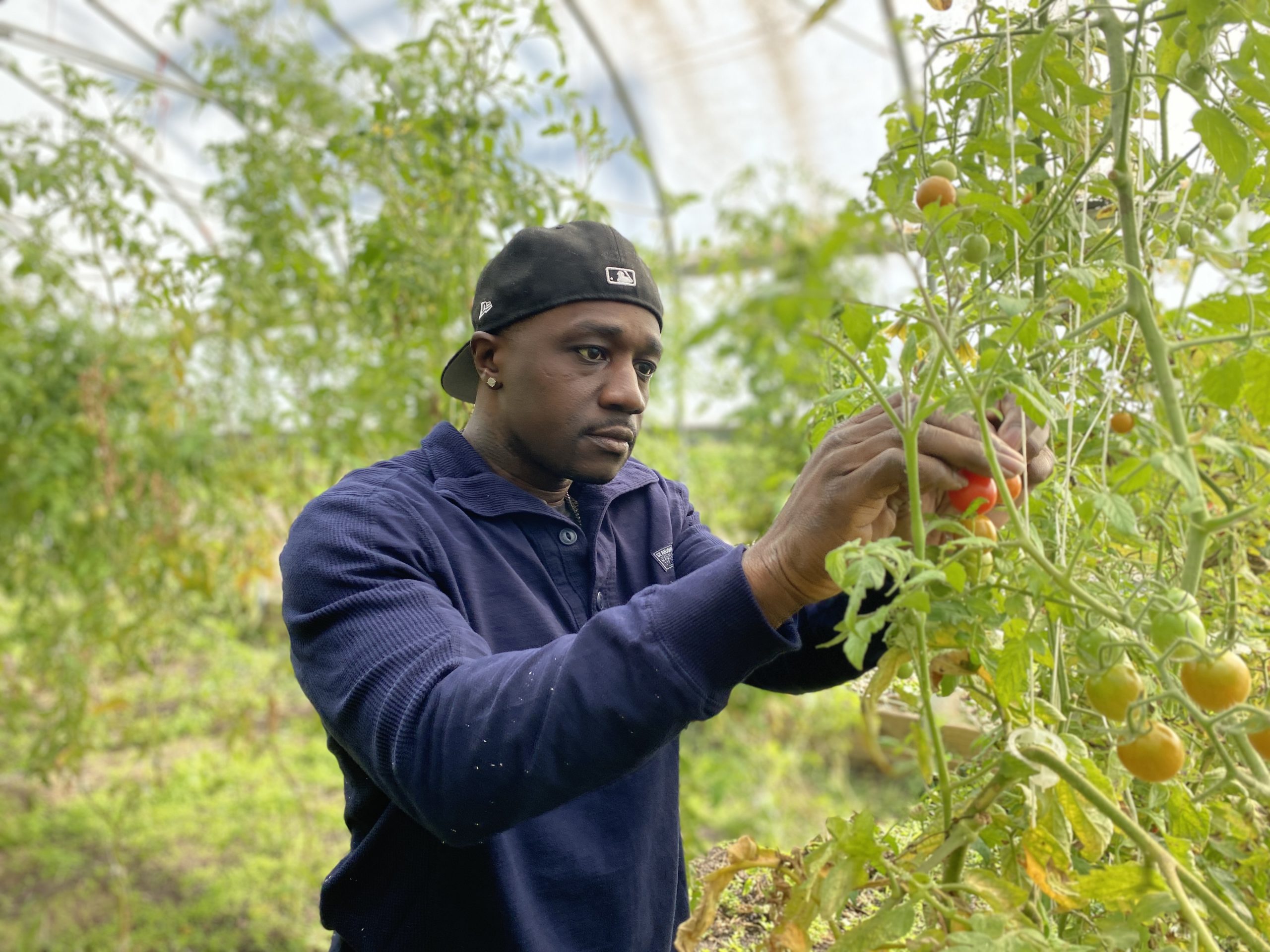 OUR STORY
To learn more about Growing Home and hear stories from our community partners, alumni and staff, please watch our past "What if We Could Grow?" video. 
Thank you for believing with us that everyone deserves a good job and good food.